Deep in the heart of the Pacific Northwest coast of Canada a little bit of magic touched down one day and sparked the creation of SpriteWorks. What started as a project to bring joy to a Vancouver, BC neighbourhood has blossomed into a passion to share and encourage others' creative spirit. At SpriteWorks we strive to bring you a little closer to nature and the enchanted world a little closer to you.
It's no surprise that as a young couple living in a rainforest region we have a deep commitment to sustainable materials and practices, which you can read more about below and in our Workshop Blog!
All of our Fairy Village products have a Do-It-Yourself finishing stage. We believe there is an artist and friend of the fay in everyone. Some creatures desire fancy doors while others seek out a humble door – no matter your outcome the enchantment is there.
We don't just like making the products, we are avid users of them too! Check out our instagram for more inspiration and tag us with your creations and placements.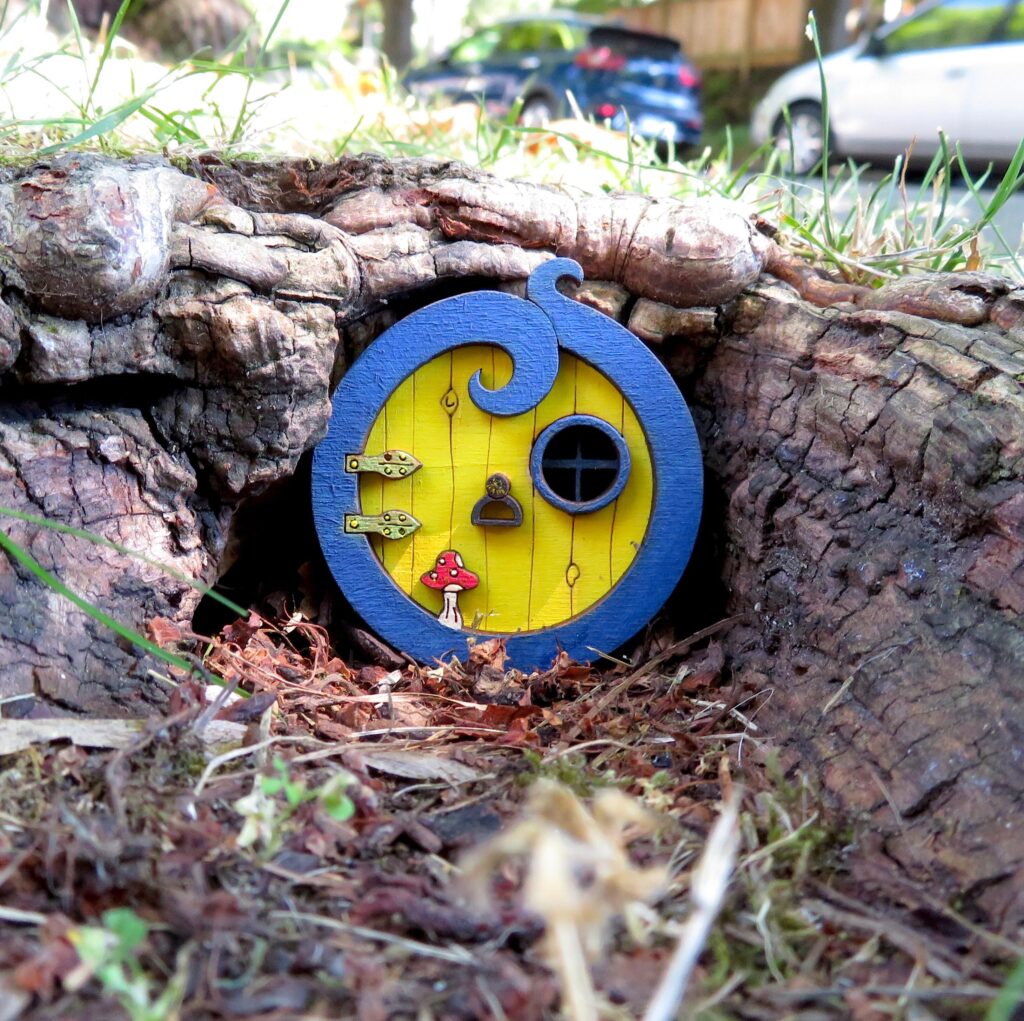 How It's Made
The SpriteWorks team… which is really just two whimsy-loving folks, design all the SpriteWorks products from the inspiration around our home in the Pacific Northwest of Canada. We use a laser cutter to cut all the pieces, which is like cutting with a brilliantly bright light, like a star. This process makes the edges of our products dark and may leave some dark wisps on the front and back of the pieces.
Sustainability
We use baltic birch because it uses less glue than other composite materials like MDF, which also allows our products to withstand an encounter with moisture (ie: your product isn't ruined if it gets wet). Baltic birch trees are a fast growing species, so the tree supply re-generates quicker than a lot of other woods. Finally, our favorite thing about this material is that it is a great looking wood, so there is no need to finish it with paints and stains if you don't want to use more materials. Check out the Workshop Blog or drop us a line if you want to know more about sealants for items that will live outside.
---